About HEB Chartered Accountants
Hussam ElBakry Chartered Accountants LLC (HEB) are a progressive and forward thinking accounting firm, working on the methos that clients want a service that is both innovative and value for money. We are based in central Abu Dhabi's business hub with offices in Dubai, Al Ain, Western Region, RAK, Ajman and Fujairah. Very soon will open offices in, Jeddah , and Muscat. HEB has affiliated offices in Egypt, Bahrain and Cyprus.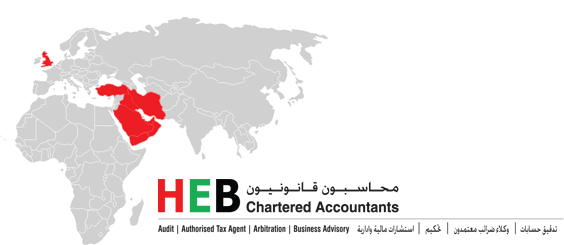 What we're really good at is taking a problem and finding a solution that covers all the angles and suits your needs, not ours. We combine real strength in advising businesses at all stages of their development with an intimate private client relationship and family office service.
Our partners and staff come from larger firms backgrounds and thrive on being able to apply their knowledge and skills in an agile and entrepreneurial environment without the constraints and distractions of the hierarchy of larger firms.
We are totally focused on clients and helping them to achieve their objectives and ambitions.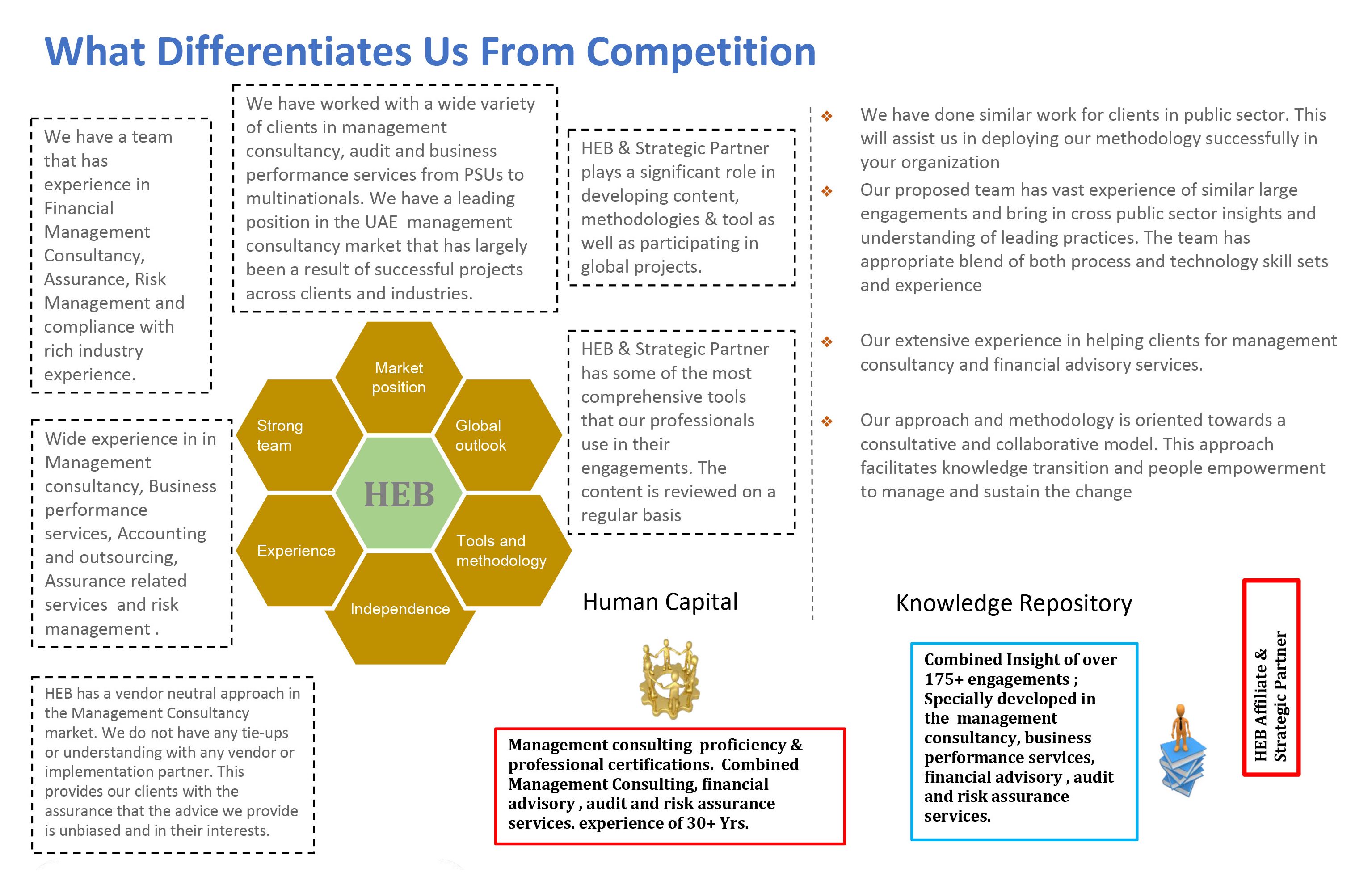 At HEB we believe that clients come first. Our high quality services can be tailored to suit all circumstances and we are proud of the business advisory and support services we provide.
Whatever your requirements are, we can assist. We understand that every client is unique and requires a specific approach. Our team of skilled professionals can guide you through every financial, accounting or financial matter you are likely to encounter and we feel that close and regular contact with our clients is essential in helping us to deliver the quality of service you need.
We see ourselves as a business partner to our clients, ready to give sound advice when required or simply to remove the burden of compliance work. Whatever the scale of our involvement, you can be sure of quality services at a competitive rate.
Working with us you will benefit from a client-based approach to service delivery and a consistent and proven set of methods for all your business and personal financial needs.
Today's business and financial environment is fast-moving, competitive and can be highly complex. Business owners and individuals alike need the support of professionals who can provide timely, effective solutions to meet their requirements. We believe we can offer such a service.
We are always ahead.
Professional Solutions for Your Business.